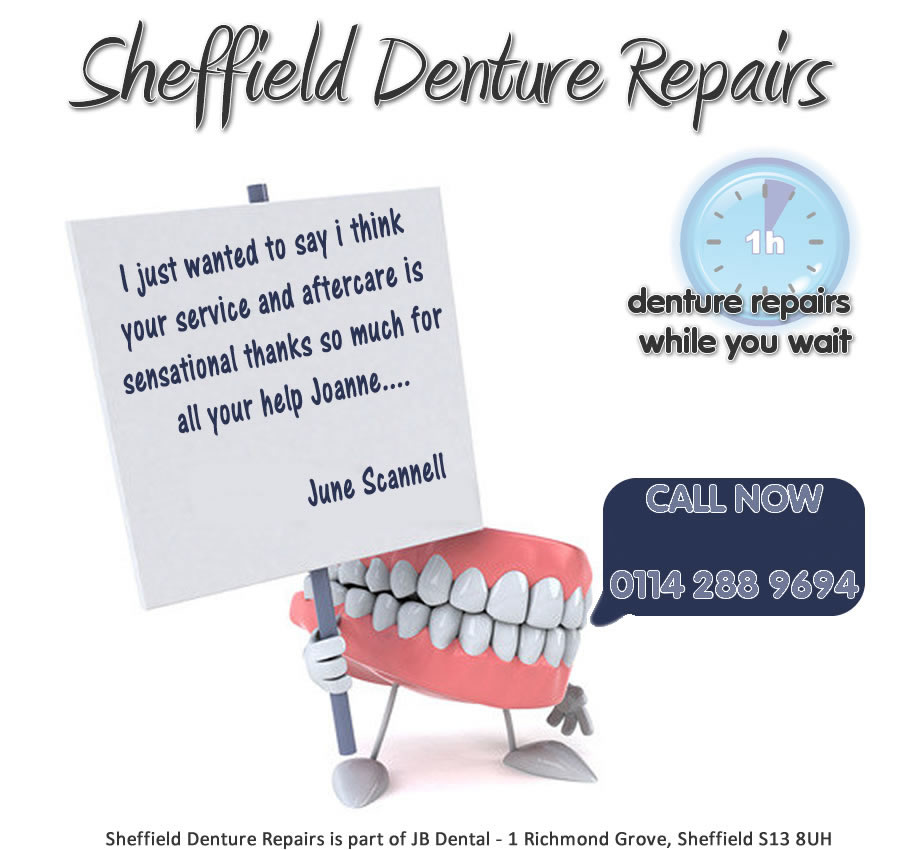 Sheffield Denture Repairs - Copyright 2012-13
Denture Repaired while you wait. Call Sheffield Denture repairs on 01142698102.
We offer the best prices for all types of denture repairs.We can repair most cracks, dentures that are broken into two pieces and also multiple fractures as well as replacing broken or chipped false teeth.
We can also add new teeth onto existing dentures. Local Denture repair services.